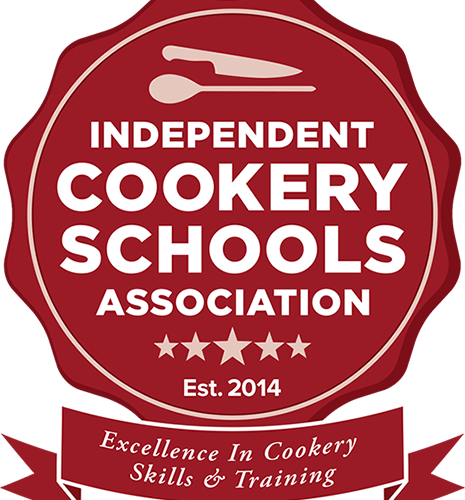 ICSA, is the only independent, not-for-profit, regulatory body for cookery schools in the UK. Promoting excellence in cookery skills and training.
Applying schools must provide professional teaching standards, taught by designated professional Chef Tutors. Experienced in teaching and professional cooking. Membership is by application and invitation.
ICSA accreditation provides:
Official endorsement of member cookery schools.
Improved profile, recognition and credibility.
Added value elements to related courses for students.
Student reassurances in their qualification being recognised in related industries through our partnership with CTH and other course accrediting bodies.
A robust and systematic process for measuring the quality of course training and learning provision.
Increased overseas student appeal.
Part of on-going industry improvements via lobbying and representation on behalf of all members.
Access to expertise that can help accredited schools grow including marketing support & materials.
Nutritional network initiative, broadening the reach and effectiveness of ICSA member schools
Virtual courses, delivered by ICSA trained lecturers.
Follow up support to students via the ICSA Students Members Club.
Part of a growing community of cookery school owners and associated benefits, to help improve cookery school standards UK wide.
CHEF LECTURER:
Head Chef Lecturers must be an experienced/qualified and express a clear specialism, whilst providing a broad knowledge of Chef teaching and cookery skills.
COURSES:
Whilst ICSA do not accredit individual courses, those delivered at an ICSA school must focus on core competences, whilst also provide consistent and clear levels of skill based teaching and training.
EQUIPMENT:
Provided equipment must be of professional chef/catering standard. Each student must have their clear designated own work station and access to all appliances, and utensils kept in good order
HEALTHY EATING:
Promoted through all classes, we encourage members to share informed knowledge and practices in healthy cooking, leading to healthy eating and nutrition, for a healthy mind, body and wellbeing.
Members are requested to support and promote where possible our core values. These help underpin our organisations credentials, focus and ethos:
Sustainability

Seasonality

Sourcing regionally

Single use plastic free

Support British produces & suppliers.
Showcasing high animal welfare and organic farming.
NOT-FOR-PROFIT
As a 'Not-for-Profit' organisation, 'ICSA Membership' is operated for the benefits of  ICSA members and their students.
ICSA MEMBERSHIP CATEGORIES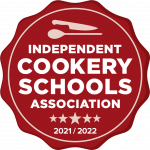 'ICSA ACCREDITED MEMBER'
Status available to all ICSA Members who have been assessed within 2 years, and qualify under the above criteria, delivering the ICSA core values.
The ICSA Accredited 'Certification Logo' must be displayed on the member schools website and key literature. Annual certificate must be displayed in the school.
REGISTER HERE
ICSA 'CENTRE OF EXCELLENCE'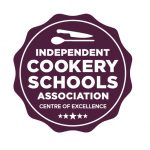 ICSA 'Centre Of Excellence' accreditation is an invitation reserved for members who specialise in core skills, such as Plant Based, Butchery, Fish, Bakery, Confectionary and Nutrition related courses.
Awarded to those member schools who achieve MINIMUM 4.5 stars out of a maximum of 5 across all their inspection criteria.
REGISTER HERE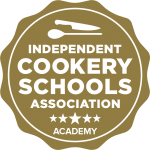 ICSA Academy Member, provides accredited courses via one of our partnering bodies, such as the CTH (Centre for Tourism and Hospitality) and other national bodies, as part of a Recognised Prior Learning (RPL) Scheme.
ICSA Academy Member Requirements
To hold ICSA Academy Member status, members must:
• Meet all 'ICSA Accreditation' requirements, and:
• Deliver training leading to an accredited qualification at any RQF* Level, or hold a formal training agreement with an institution delivering accredited qualifications, or:
• Be an ICSA Centre of Excellence achieving min score of 4.5 out of 5 during their inspection on all levels.
• Demonstrate clarity and honesty in the way they market their professional courses in such a way as to not mislead prospective students.
• Be registered on the UKRLP
• Be registered as a data handler with the Information Commissioners Office.
• Keep student admission and attendance records.
• Have sufficient number of first-aid trained staff.
• If students are under 18 years old or there are vulnerable adults: Safeguarding policy, Enhanced DBS disclosure records for all staff, a nominated person with overall responsibility for student welfare.
• Have the following policies in place with a system for regular updating**:
– Complaints Procedure
– Terms and Conditions of Enrolment
– Assessment Appeals and Re-Sit Policy
– Equality Policy
– Health and Safety Policy
– Anti-bullying Procedures/Policy
– Disability Policy
*Regulated Qualifications Framework (RQF). Details here
**These key elements are checked at point of application and on renewal assessment.
However ICSA cannot be held responsible for any shortfalls or liabilities resulting from courses provided by ICSA members.
If you have any questions or concerns about your course or ICSA member school, please contact us directly here.
REGISTER HERE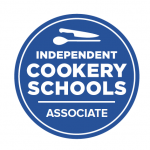 COOKERY SCHOOL 'ASSOCIATE'
Available as a entry level step into becoming an ICSA Accredited Member, prior to assessment.
Schools and partners who may benefit from the ICSA network, and display core competencies at the point of application, or indeed request support to help them deliver ICSA high standards, are able to apply for 'Associate' Status, for maximum of 12 months. An on-site assessment must be carried out during this period for them to progress to an 'Accredited Member' providing they pass all criteria.
Qualifying schools must provide an excellent cookery experience throughout their application.
Note an 'Associate' is not yet an accredited member.
MEMBERSHIP 'AFFILIATE' PARTNER
Available to those who work closely with, or provide services to ICSA, our members and Alumni students. Including chefs, demonstrators, professionals, advisors and brands.
Affiliates supporting ICSA and the membership are able to benefit from the ICSA network. However they must share and support the ICSA core values, service standards and ethos.
REGISTER HERE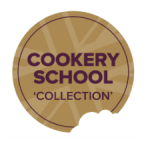 COOKERY SCHOOLS COLLECTION
All categories of 'Member' and 'Associate' are now able to benefit from inclusion in the 'GREATEST BRITISH COLLECTION'.
A network of recognised members. Promoting and celebrating Great British Hospitality, related products and services.
Reaching 100's of thousands of high end aspiring gourmand consumers, for good causes.
Annual 'GREATEST BRITISH COLLECTION' Guide printed, including all members and Associates.
Website here. Full details on request.
OUR MEMBERS FOCUS ON FIVE CORE VALUES
Promoting organic farming & animal welfare. Healthy nutritious cooking and consuming.